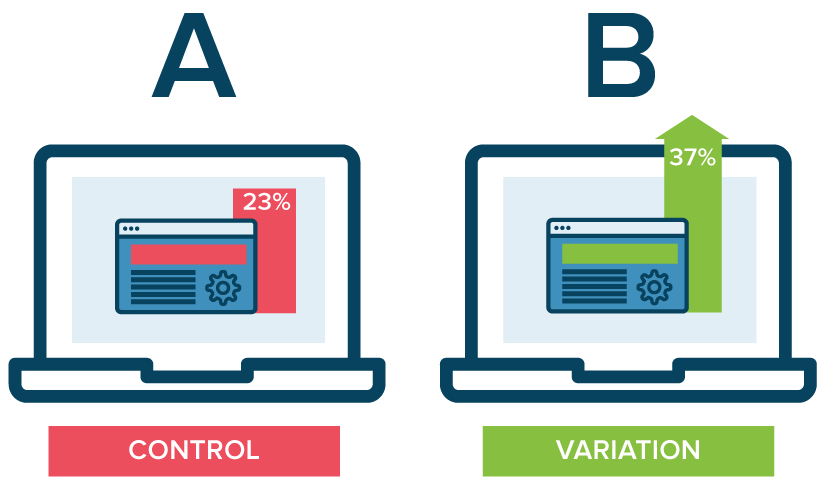 As a business owner of manager, you are constantly presented with choices to make regarding your business. Many times, you may rely on your gut instinct to resolve these situations. However, taking into consideration raw data could also be a powerful asset! You may want to consider AB Testing in order to make a sound decision where you might not be exactly sure which choice to make. In short terms, AB testing is comparing two different forms of something in order to figure out which one is the most effective. By comparing the two, you can determine which one works best and can rule out the other.
The first step would be to determine what you would like to test. For example, if you are trying to promote a certain menu item on your website, you can create two almost identical graphics and would slightly change one from the item. You could take two different pictures of the menu item, maybe from a different angle, but keep the rest of the picture composition the same. You would then test them out. Let your original graphic (control) run for several weeks. You want to give the test enough time in order to receive enough data. Then, take notes on your clients' interactions, analyzing its feedback. After this trial period, you can change the graphic to the second option (variation) and analyze its performance. Keep the variation running for the same amount of time and determine which one achieved the most success. In this case, the amount of clicks it received. By performing this simple test, you effectively determine which graphic is the one you should keep! Important! Make sure you only perform one AB Test at a time! Testing different things at the same time will only add more variation to your results and could give incorrect feedback. If done properly, this is a simple method of determining what choice to make, and figuring out the most effective one!
For more information and more examples of AB Testing, check out this great article regarding AB Testing for restaurants! Remember, making sound choices backed up with data is the key to success!
Nicolas Carozza
Marketing expert specialized in small business food services.