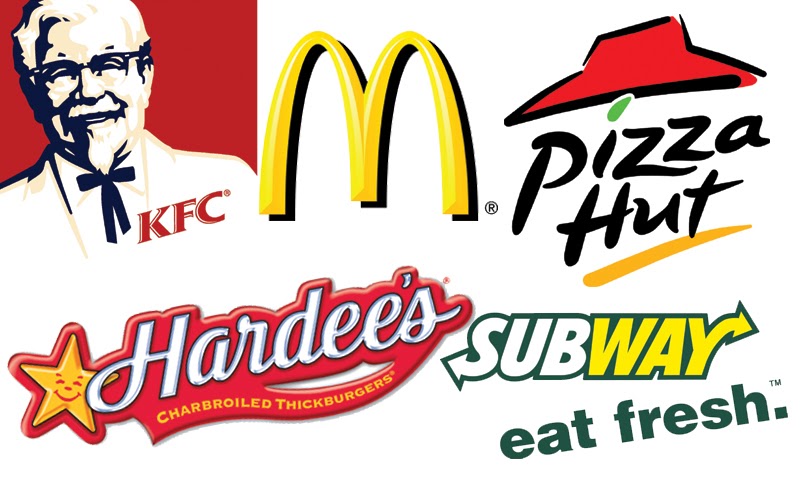 How many logos can you recognize from the picture above? Most likely all of them, if not most. Why is that? Companies such as these spend millions just to make sure you recognize them and retain them in your memory. Not only are they unique, but they are the visual representation of a brand.
Logos come in all shapes and sizes. Some inspire happiness and joy, like the smile carefully and intentionally drawn into the hardee's star. The company wants you to feel a sensation of delight, more specifically when eating one of their juicy hamburgers. Others have a more organic feel to them, like the subway logo, deliberately having a green outline, to represent nature and freshness. Even the words "eat fresh" are a representation of what to expect from your experience in the restaurant.
Your business logo is a powerful asset for your store and it is your job as a manager or business owner to find the one that properly relates the message you want to give your customers. Create something unique and distinctive that your customers can relate to!
Not sure about the power of logos? Take this fun test and see how many you can recall.
Nicolas Carozza
Marketing expert specialized in small business food services.